Everest Begins! Meeting with the Ministry of Tourism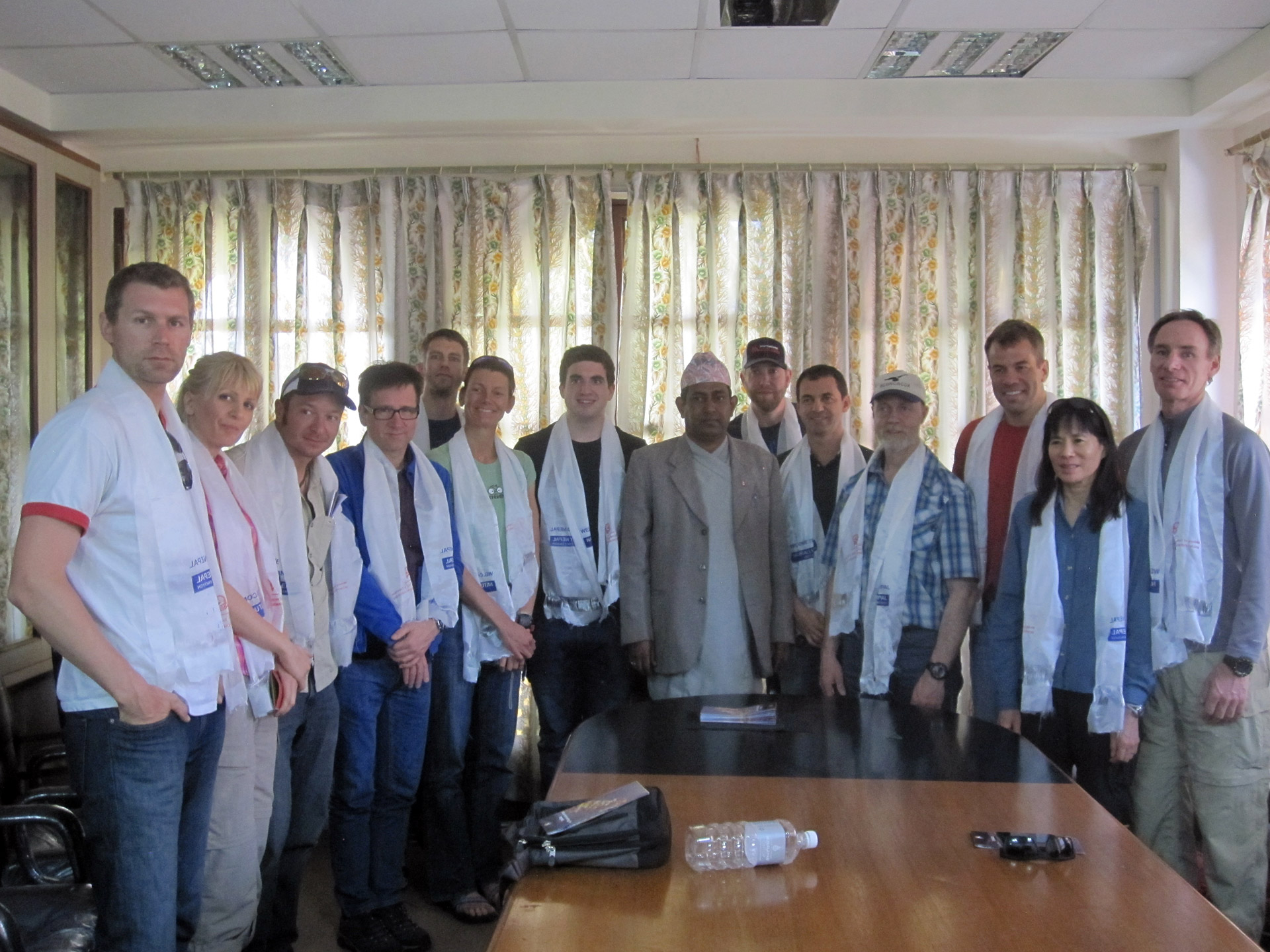 Every Mt. Everest expedition begins with a visit to the Ministry of Tourism in Kathmandu to meet the department heads and liason officers, and receive a climb briefing. The first teams are beginning to file through the Ministry.
Many of the larger commercial expeditions are now in Nepal preparing gear and flying to the Khumbu valley to begin the trek.
Numbers of climbers on the South side this year are expected to be similar to last year. Despite rain the last few days in Kathmandu the forecast is calling for dry, sunny weather for the coming 5 days which should make for good trekking up the Khumbu with beautiful views.
Stay tuned for more news for the tallest peak on Earth!
-CTSS